A participatory process is a sequence of participatory activities (e.g. first filling out a survey, then making proposals, discussing them in face-to-face or virtual meetings, and finally prioritizing them) with the aim of defining and making a decision on a specific topic.
Examples of participatory processes are: a process of electing committee members (where candidatures are first presented, then debated and finally a candidacy is chosen), participatory budgets (where proposals are made, valued economically and voted on with the money available), a strategic planning process, the collaborative drafting of a regulation or norm, the design of an urban space or the production of a public policy plan.
About this process
Youth is a fundamental voice in the fight against climate change and the green transition.
The younger generation of Europeans are the first to see the impact of climate change, their future largely depends on the decisions that are taken now.
Therefore, it is their right to have their voice heard and act as catalysts for change.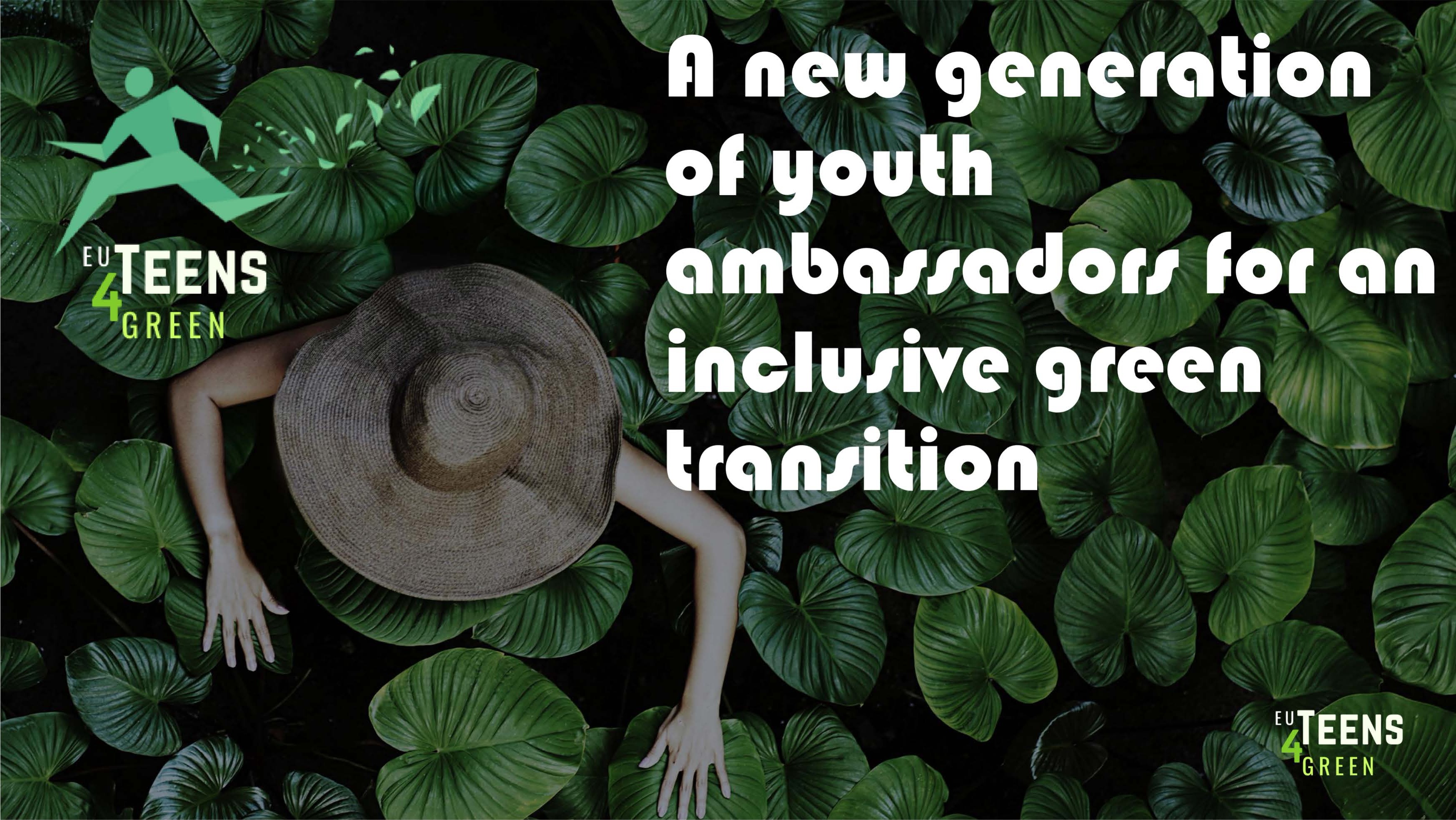 EUTeens4Green is one of REGIO flagship projects of the European Year of Youth. It offers the opportunity to young people to participate to decision making in EU cohesion policy. The Young Ambassadors for a just inclusive Transition are active actors in the sustainable transition and to alleviate socio-economic disparities in territories that are most in need (i.e. EU regions most dependent on fossil fuels or carbon-intensive industries). EUTeens4Green will allow communities lacking resources or opportunities to engage in actions that will better equip them for the challenges of the green transition.
It focuses on the regions that will be most impacted by the transition to climate neutrality, because they are heavily dependent on fossil fuels or on carbon-intensive industries. Youth can help identify people that are at risk of exclusion as a result of the transition, to propose actions for involvement of these people in their territory and to choose topics close to them.
Start date
April 01, 2023
Reference: euteens4green-PART-2023-02-5